Preparing household goods for transport or for long-term storage requires skill, special materials, and extra care and attention. All of our crews have extensive training and a great deal of experience in the use of specialized handling, packing, and crating techniques and materials to ensure that everything arrives at destination damage free.
Packing Wineglasses & Stemware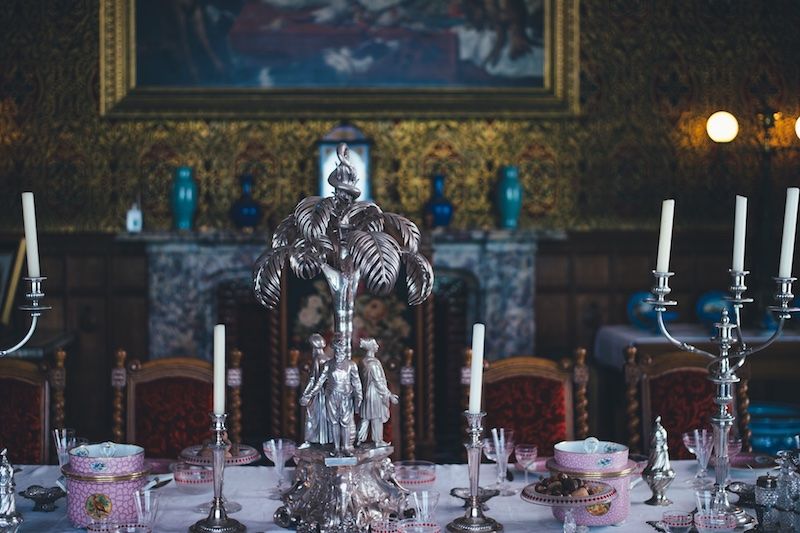 All wine glasses/stemware are packed into the same double-walled corrugated boxes, filled with thick Styrofoam inserts. Each glass is filled with several sheets of soft tissue paper and gently stuffed in the interior of the glass's globe, until there is no space left.
Several sheets of tissue paper are then placed on the outside of the glass. This is done by carefully placing the glass on its side, perpendicular to the corner of the paper. The glass is then rolled until the end of the paper is tucked into the globe and around the base. This process is repeated at least twice to ensure glass is properly protected. This technique ensures all glasses are completely protected from the globe, through the stem and down to the base.
The glass is then placed into one of the Styrofoam cells, stem first. Soft tissue or bubble wrap is placed into any open spaces. Once each Styrofoam cell in the box is full, bubble wrap or tissue paper is placed on top of the packed stemware to ensure there's no room for movement.
The flaps of each box is secured by standard packing tape. The packer then gently shakes each box to check for rattling. Each box is marked "fragile" and labeled with the appropriate room and content listing.
Packing Fine China
Flat china and glassware: Starting from a corner, each piece is individually wrapped with several sheets of clean packing paper. Moving diagonally, each piece is continually wrapped until it is fully covered, tucking in edges as required. A 2nd layer of packing paper or bubble wrap is added as an outer protection. This is done to provide a sufficient baseline of protection between each piece.
Cushioning material such as packing paper and/or bubble wrap is place at the bottom of each box, and each item is placed sideways, in a row and on edge to avoid any downward pressure.
Typically, larger china and glass plates, platters and other flat pieces are excellent as the lowest layer in each box. Smaller plates, saucers and shallow bowls can make up a second layer and are packed in the same way as larger items. Two or three inches of crushed paper or cardboard dividers on top of each layer is used to make a level base for the next tier. Generous amounts of packing paper are added, three to four inches from the top of each box, leaving no unfilled spaces.
Bowls: Large mixing bowls can be nested in groups of two to three, upside down. Shallow cereal or soup bowls are stood up on edge. Lids for each bowl are wrapped in soft tissue paper and inverted on top. The bowl and the inverted lid and then wrapped together in paper and/or bubble wrap for added protection.
Pitchers: Pitchers and other smaller pieces of china and tea sets are placed together upright in the box using the same packing and layering process described above.
Cups: Cups are wrapped individually, with handles protected by additional packing paper. Cups are placed upside down on the upper layer of each box. Cell dividers can also be used for added protection. All cup handles are placed to face the same direction.
Packing Carpets for the Move
Carpets are rolled along a tube that is at least 2" in length longer than your rug. Acid free archival tubes are used.
The packing team will start rolling the rug by laying it on a flat surface, make sure there are no folds
or creases. Depending on the carpets overall condition, the team will roll the rug "pile in" or "pile out" (Pile = upper layer of the carpet attached to the backing). This is determined by assessing how fragile the rug may be, if it has knots, is made of silk material or if there are numerous split and breaks. If the pile is thick, the rug is rolled pile facing outward.
The tubing on the rug is placed starting at the end, and is usually best to start where the weaving begins. Once the rug tightly rolled to the end, it is firmly tied off with at least with three ties to keep the carpet from unraveling. Muslin (loosely woven cotton fabric) is used to finish the rug as it acts as a good barrier from dust and light. Museum quality carpets are generally rolled with textile sheets or clear polyethylene instead of muslin which protects the rugs from water damage, dust, and helps keep the rug in its original condition for long periods of time.
Packing Tapestries & Textiles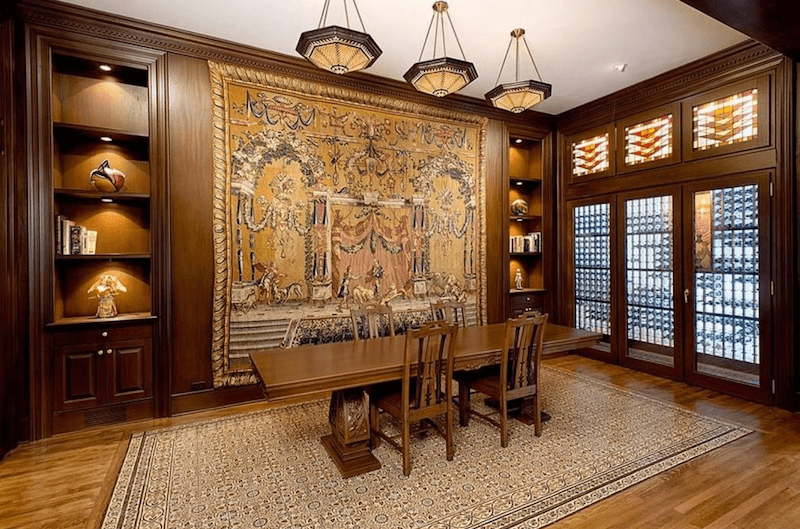 For maximum preservation, antique textiles, especially cottons and linens, should have no direct contact with wood, blue tissue, regular tissue, or other wrapping paper. Textiles will be faced with muslin, rolled on a tyvek covered sono-tube.
All tapestries are rolled over a pole which extends over beyond the ends of the tapestry to ensure that no creases are rolled into the textile. Whenever possible, we avoid folding tapestries and rugs. If a fold is ever necessary, it is made in the direction that is most natural for the textile, usually parallel to the weft and perpendicular to the selvages.